Select Flagstone Santa Fe NM
Albert Montano Sand and Gravel offers a full selection of Select Flagstone colors. If the color you want is not in the yard the company will order the color and quantity of Select Flagstone you want from our quarry and then deliver it to your job site or home. Please take a look at the a selection of the colors we provide below.
Place an Order of Select Flagstone Today! | Call 505-982-7921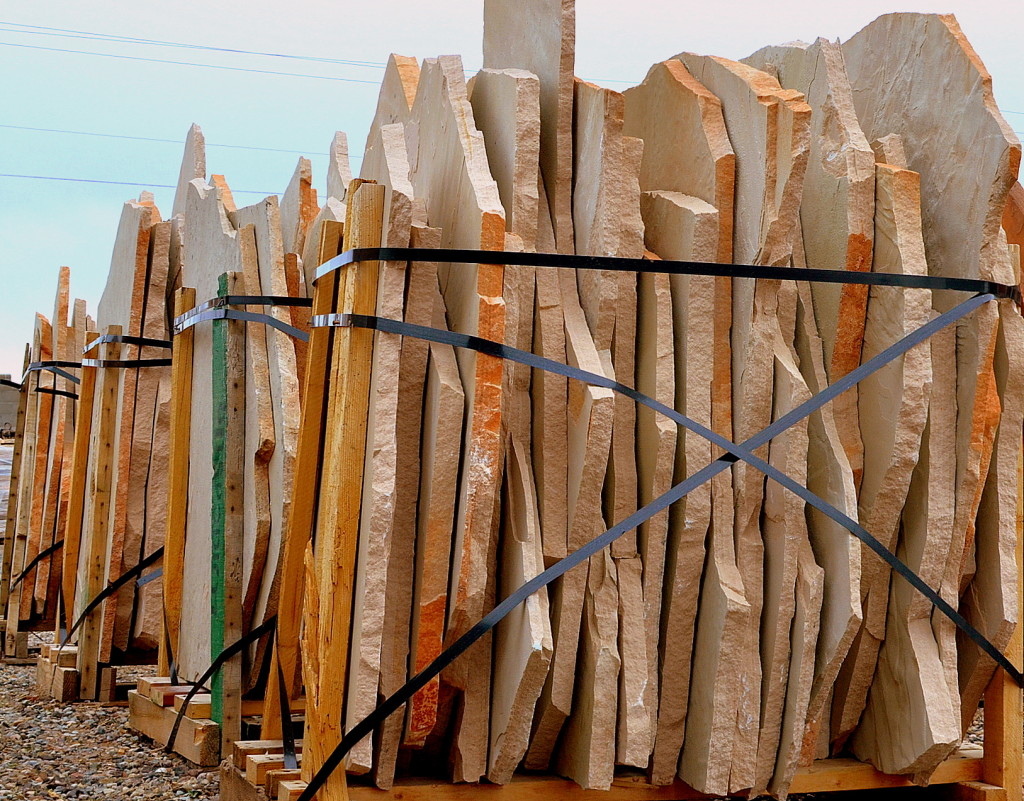 Select Flagstone is set up on pallets vertically with wood supports then strapped in with steel straps. This flagstone is stacked for thicknesses of 2 1/4″ or less. Setting up Select Flagstone this way on a pallet assists in lowering the chances of it breaking during shipping and it is better for being able to choose pieces when it is being installed.
Select Flagstone pieces come in sizes as small as 4 square feet all the way to 14 square feet.  Pieces range approximately 4 – 12 square ft in size.
Standard thickness sorts:
Thin – 1 ¼" minus
Regular – 1 ¾" minus
Two Inch – 2 ¼" minus
Thicker select stone (2 ¼" plus) is palletized laying flat.
Conforms to ASTM C 616- 85 Sandstone Building Stone as Listed below:
Resistance to abrasion averages 11.
Conforms to Type II Quartzitic Sandstone: With the exception that the specific gravity is about 140 lbs per cubic foot.