Organic Bagged Compost and Potting Soil
Bagged Compost Santa Fe NM
Albert Montano Sand and Gravel carries compost, peat and planting soils from on the premier bagged soil company in the Southwest, Rocky Mountain Soil, Inc., from Alamosa, Colorado. Please review our soil and compost selection to see if we have what you need. We have ample stock on hand for carry-out purchases, so please come on down and buy what you need for your garden, flower beds and yard.
Albert Montano Sand and Grave is Located at 4519 Agua Fria Rd., Santa Fe NM
Come See Us for All Your Composting and Soil Landscaping Needs!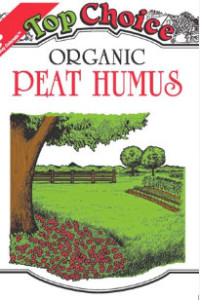 Organic Humus/Peat Humus
A sphagnum peat and compost blended product. Organic humus is a high quality soil conditioner and amendment. It provides nutrients, helps adjust soil pH levels and improves soil aeration and moisture retentions thus, improving root growth. Organic humus is available in 1.25 CF bags. Peat humus is available in 1CF bags
Top Soil
This rich soil blend enriches lawns, gardens, flower beds, trees and shrubs.  Premium compost is the main ingredient that has been aged to promote a weed free environment for your growing needs.  A blend of compost, wash sand, and humus make this a premium top soil blend.  Available in 1 CF and 1.25 CF bags.
Composted Cow Manure
This classic soil amendment promotes vigorous growth in vegetables, flowers, shrubs, trees and lawns.  This product is a blend of premium composted cow manure which makes it an all natural product.  Available in 1 CF and 1.25 CF bags.
Peat and Sheep
A rich blend of peat humus and composted sheep manure, this product can be used to enrich flower beds and vegetable gardens through out the growing season.  Helps adjust pH levels, loosen clay and alkaline soils, retain vital moisture and nutrients and helps improve soil aeration.  Available in 1 CF and 1.25 CF bags.
Soil Prep
Soil Prep is composted pine bark fines screened form 0-3/8″. It is a great soil conditioner for breaking up hard clay and making soils easier to work with while supplying air and water to the root system and gives sandy soil structure for improved plant growth. Available in 2 CF bags.
Premium Potting Soils
This organic base potting soil is designed for indoor and outdoor planting and is pH balanced to ensure a stable, neutral soil. The sphagnum peat, compost and perlite provide aeration and porosity. These ingredients promote good drainage and safeguard against over watering. Available in 32 qt. bags.
Mushroom Compost
Mushroom compost is a premium 100% natural soil amendment. Mushroom compost is made from agricultural material, wheat straw, poultry manure, cottonseed meal and gypsum. Sphagnum peat moss adds to the organic nature of the substrate, providing a consistent, formulated and homogeneous product. Calcium, sulfur and lime are added for proper pH balancing. Available in 1.25 CF bags.
Garden Compost
An all purpose organic garden compost to use as a top dress for flower beds and gardens. Rocky Mountain Soils Garden Compost will promote a healthy root structure. It can be used to break up clay soils, as well as improve water retention in sandy soils. Used as a soil amendment, or simply as garden compost, it will prove to be a multi-purpose product for all planting needs. Available in 1 CF and 1.25 CF bags.