Pond and Landscape Lighting
No matter what type of water feature you have, you can enhance its beauty well into the evening hours with the addition of Aquascape's LED lighting.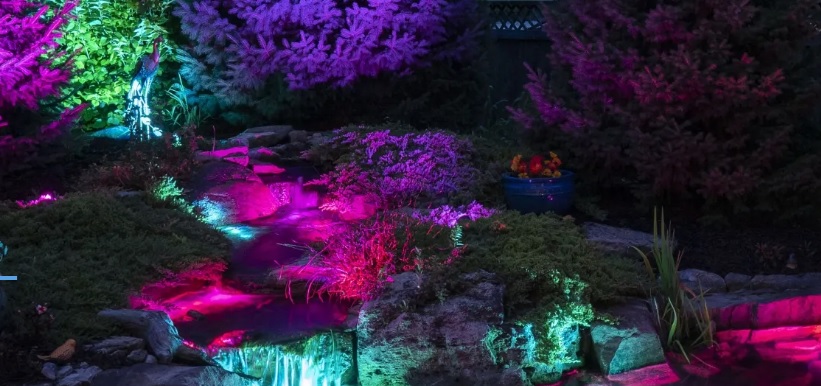 Warm White Pond and Landscape Lighting
Customize your pond and garden nighttime experience with adjustable spotlights or waterfall lights. Illuminate your fountain with our beautiful LED Fountain Accent Light. You'll enjoy the natural warm color produced in the evening for hours of enjoyment after the sun goes down.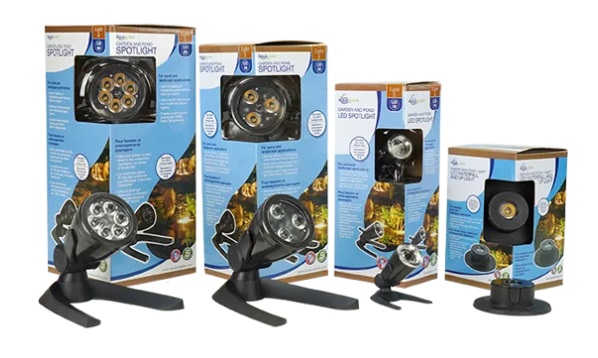 Pond and Landscape Spotlight Kit

Pond and Landscape LED 3-Light Spotlight Kit with Transformer and Photocell Timer
Everything you need to create a beautiful nighttime water garden experience is available in our handy  Pond and Landscape Spotlight Kit. Easy to set up, the lighting system comes with an automatic on/off photocell with digital timer.