Albert Montano Sand & Gravel, Santa Fe's #1 Source for Landscaping Materials, Flagstone, Septic Tanks and Septic Tank Services
Albert Montano Sand & Gravel, a Santa Fe, NM, based company, serving Santa Fe and the surrounding area for over 4 generations. We offer landscaping materials including sand, a wide variety of decorative gravels, a large stock of flagstone, railroad ties, top soil, mulches, organic bagged mulches, Mexican beach pebbles, pecan shells, patio pavers, and much more. Our primary focus each day is provide our customers with quality products, timely service and above all, conduct our business with reliability and honesty. We work each day to do everything within our power to receive our customer's trust.
When you think of landscaping materials, sand, septic tanks, septic tank services in Santa Fe, NM, we want you to think of Albert Montano Sand & Gravel. It is our mission and duty each day, month and year to earn your business today and in to the future. We are proud to be of service to you and look forward to doing business with you for years and years to come. No job is too big or too small.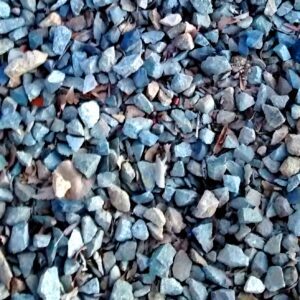 We offer decorative gravel, driveway gravel and gravel for construction. We invite everyone to come down to our yard to see all the types of gravel we offer. You will be pleasantly surprised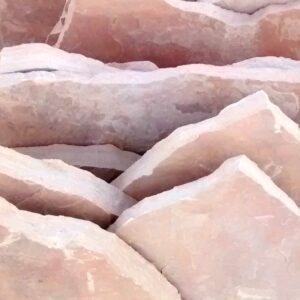 We are Santa Fe, NM's #1 source for flagstone. In our yard we have a wide selection and supply of flagstone for all your landscaping needs.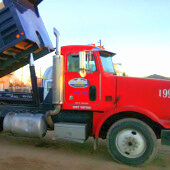 We have a fleet of dump trucks ready to deliver gravel and sand for virtually any job size.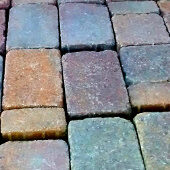 We have a large selection of patio pavers in our yard. We invite you to come down and see what we have in stock, then let us write up a quote for your project.