Pond, Waterfall and Fountain Water Pumps
Albert Montaño Sand and Gravel offers a full product line of Pond, Waterfall and Fountain Pumps. Come visit us at 4519 Agua Fria St. Santa Fe, NM, 87507 to discuss your ideas and place your order.
Aquascape Water Feature Pumps
One of the most important elements in your water feature is the pump because it continually turns the water over and provides critical aeration to keep water clean and clear. Since your pump is the workhorse of your water feature, you want to make sure you choose a long-lasting pump that's efficient to operate. All Aquascape pumps come with a warranty and are known to function properly for years, even if you run the pump 24 hours a day. Choose from one of our pond, waterfall, or fountain pumps and rest assured you're getting the best quality at the best value.

For Use in Pond Skimmers or Directly in the Pond
Whether you need a pump that fits inside a skimmer or is placed directly in the pond, Aquascape has several models from which to choose. You'll enjoy our quality line of pumps in a range of flow rates to suit any pond. We even offer pumps with adjustable flow rates that you can control with a remote or from your smartphone or tablet using the Aquascape Smart Control App. Aquascape is always on the leading edge of technology to provide you with the best products.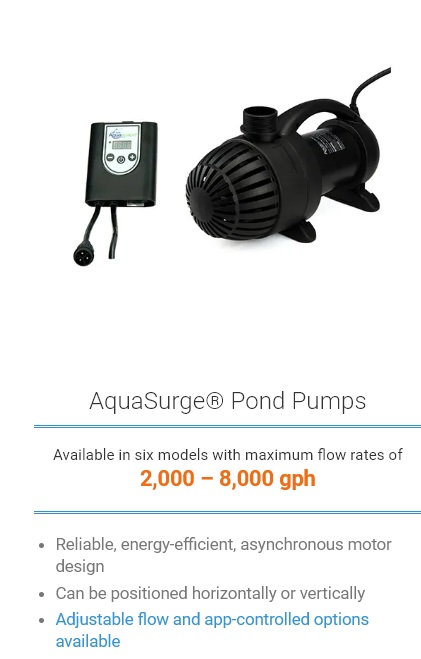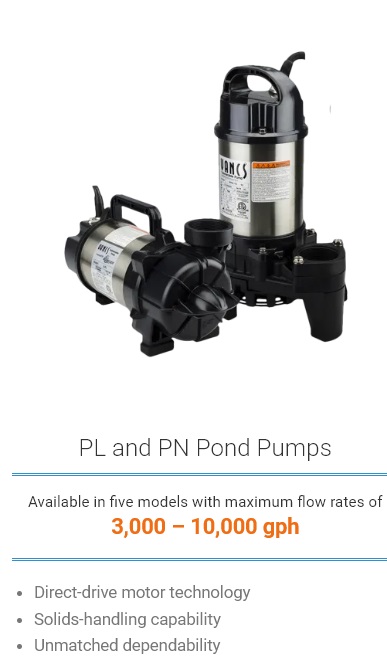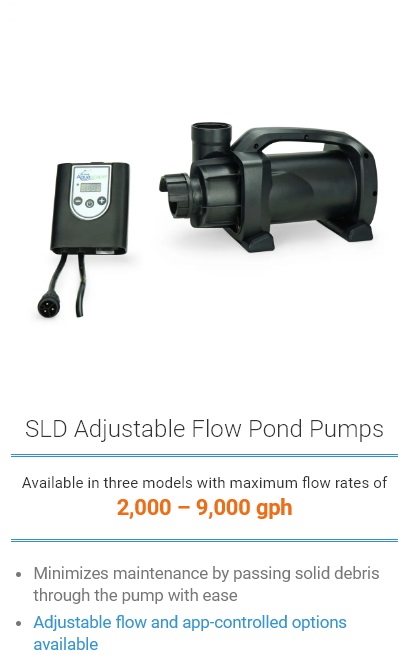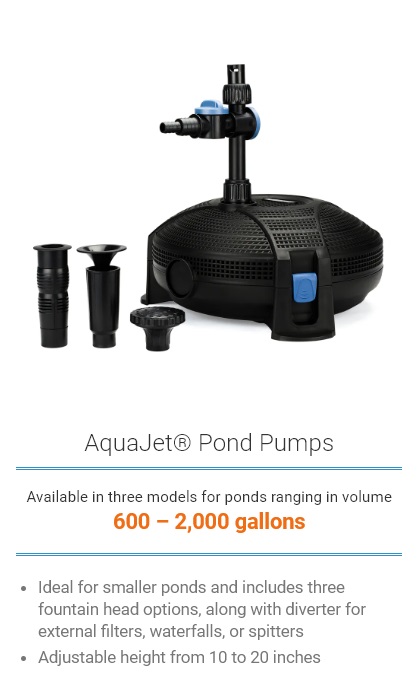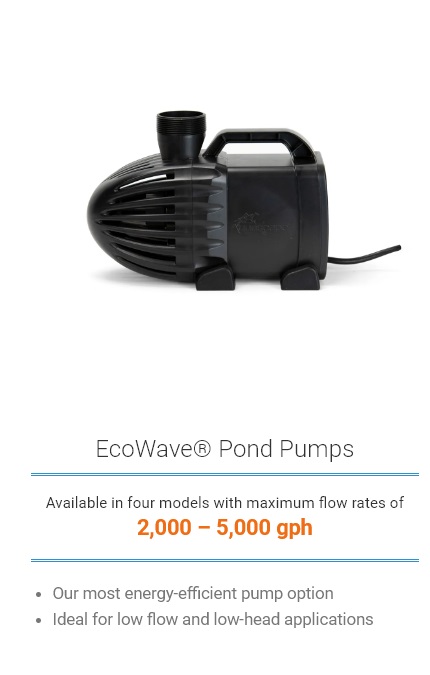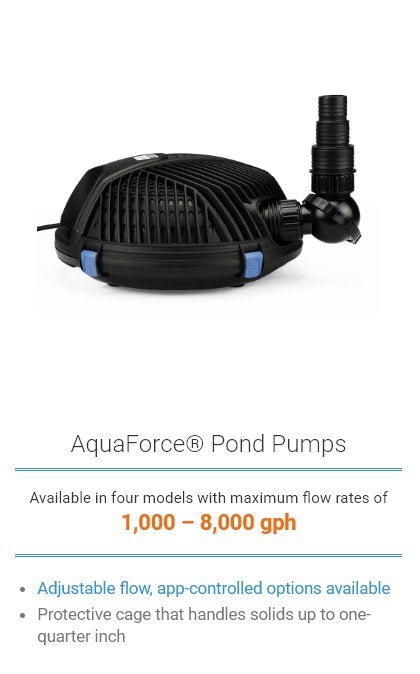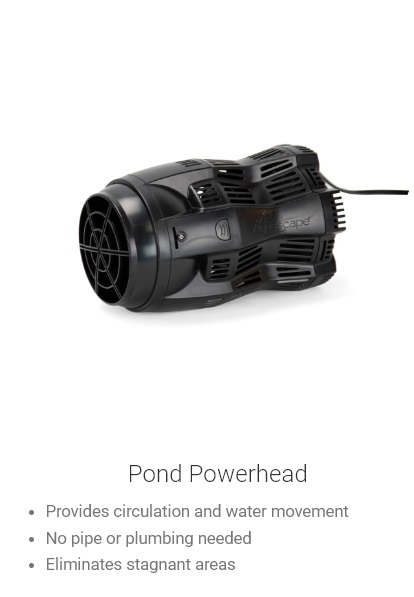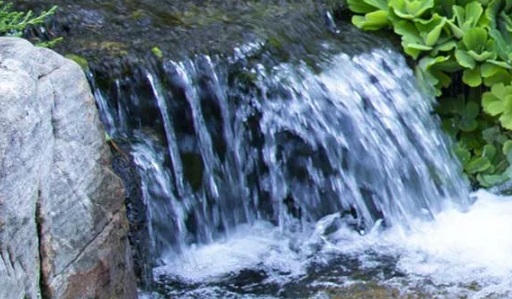 For Use in Waterfall Vaults
Aquascape pumps are made to be placed inside a sub-surface vault which makes them easy to access and helps protect them from the elements. Just like our pond pumps, the waterfall pumps come in a range of sizes with a few adjustable flow options, too.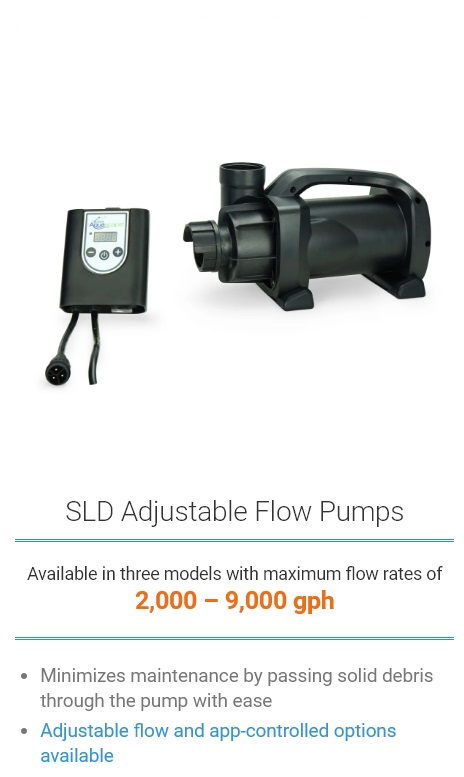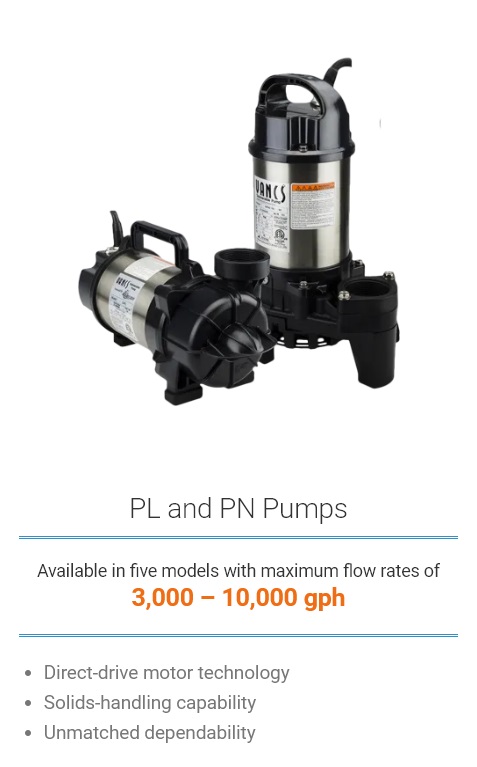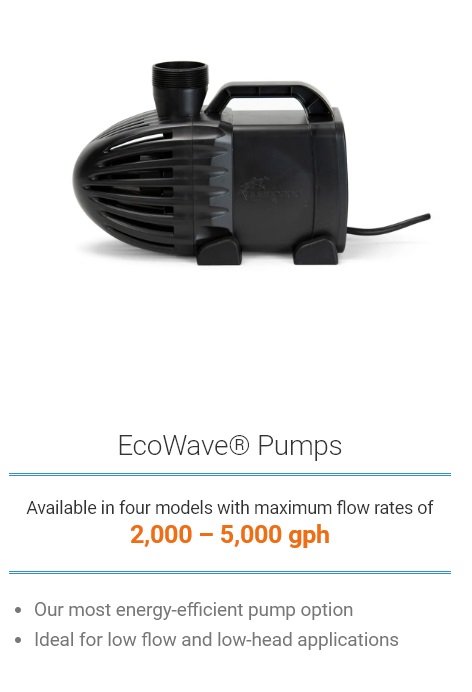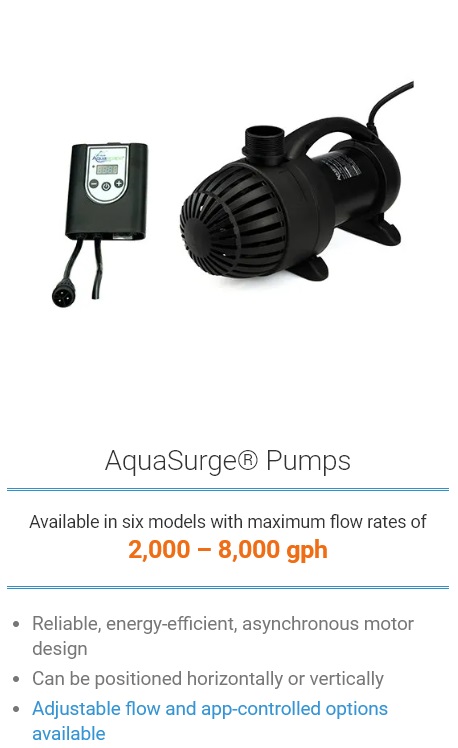 For Use Outside the Pond
If you're looking for a non-submersible pump for your water feature look no further than the EXT Pond Pump  line by Aquascape. Our external pond pumps are ideal for water feature applications requiring high flow with high efficiency in a non-submersible style pump.
EXT Pond Pumps
Available in four models with maximum flow rates of
12,500 – 18,400 gph
External pond pumps are ideal for supplying water flow to waterfalls, wetland filters, and water jets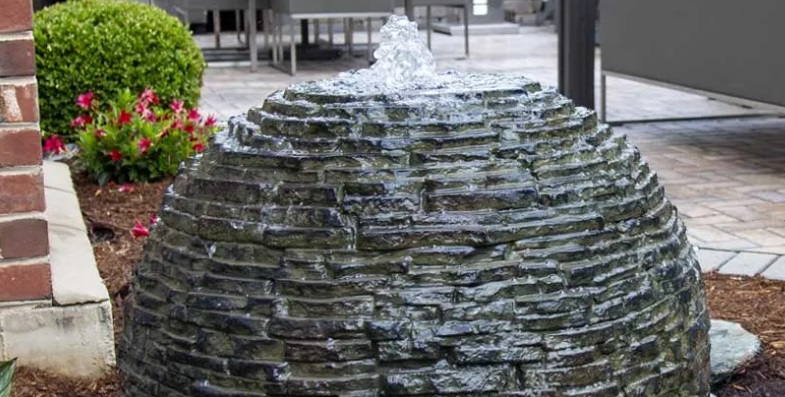 For Use with Decorative Fountains and Spitters
Our fountain pumps range in flow rates from as little as 70 gph for small spitters to 2,000 gph for large fountains. Aquascape fountain pumps include a flow control valve to customize water flow.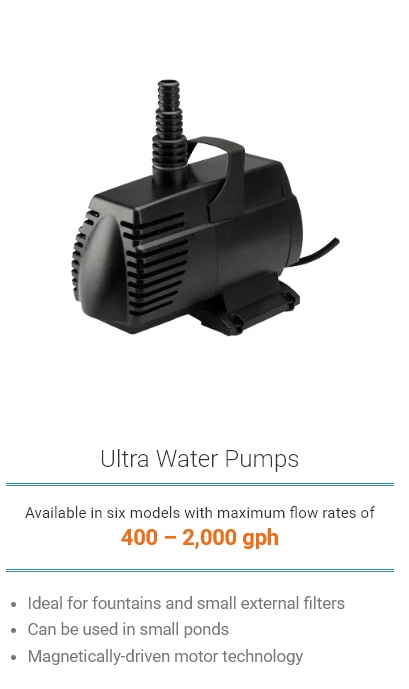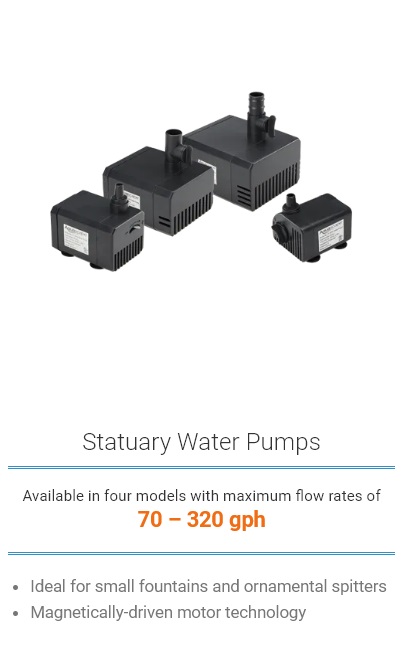 Other Pump Products
Aquascape offers a cleanout pump and hose for those interested in cleaning their own pond, along with a pump cleaning solution and optional accessories.
Cleanout Pump and Hose
Used to pump water out of pond during maintenance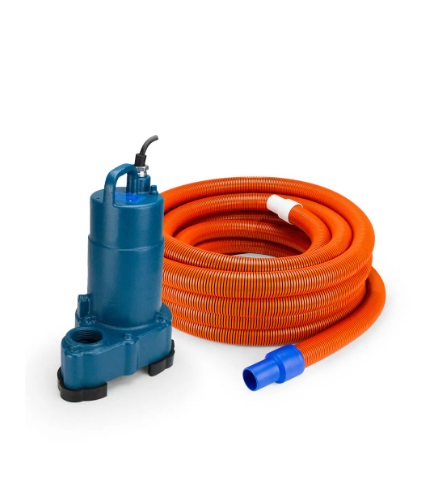 Pump Accessories and Cleaning
Pump cleaning solution and accessories to keep your pump performing optimally