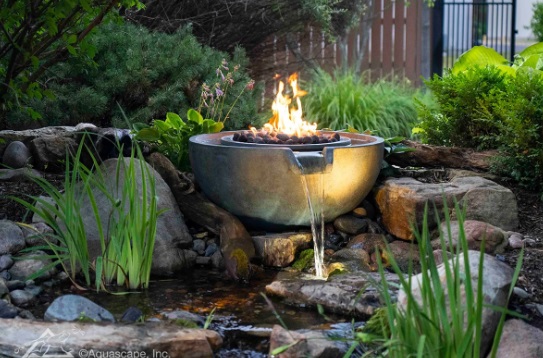 Albert Montaño Sand and Gravel offers a full selection of Aquascape Fire and Water Features. Come visit us at 4519 Agua Fria St. Santa Fe, NM, 87507 to see our fire and water features display and place your order.
Enhance Your Water Garden with Fire
Your backyard paradise is not complete without the addition of fire. Aquascape Fire and Water features light up your landscape as a focal point in your water garden. Sit back, relax, and watch the flickering flames combine with flowing water to create a truly unique atmosphere.
Fire and water features can be used to upgrade natural Mongolian basalt columns, added to existing ecosystem ponds and waterfall systems, or introduced as a stand-alone water feature. With a quick set up and installation process, it is so easy to upgrade your outdoor living space.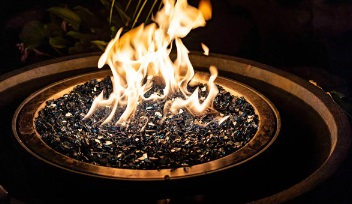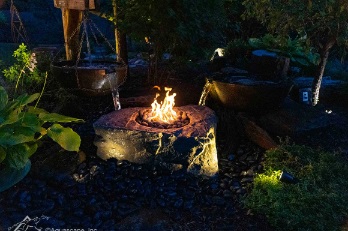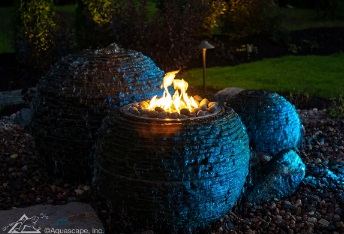 Fire and Water Inspiration
Decorative fire and water features are a unique, beautiful, and easy way to add a splash of water and a flash of fire to your backyard. Watch our videos to see them ignite.
Fire and Water 3-Piece Basalt Torch System
Fire and Water Spillway Bowl
Fire and Water Stacked Slate Sphere
Fire Fountain
With the Aquascape Fire Fountain, it's easier than ever to enjoy the combination of fire and water on your deck or patio. Watch our video to see more.
Choose the Best Fire and Water Feature for You
Swipe through and click the images to learn what options are available.