Paver Joint Sand
Paver Joint Sand Santa Fe NM
Albert Montano Sand and Gravel carries two paver joint sand products for homeowners and contractors that build patios. They are as follows:
EZ Joint Compound
QUIKRETE® HardScapes Polymeric Jointing Sand

 Come down to see the products first hand or call 505-989-7926. We look forward to meeting all your landscaping and patio building needs.
EASY Joint Paving Compound
Albert Montano Sand & Gravel & Septic Tanks is fired up to be a Distributor of EASY Joint Paving Compound! A state of the art, environmentally safe, and proven joint compound used throughout the U.S.. EASY Joint is an ALL weather paving joint compound. EASY Joint is a joint material designed to be applied over wet surfaces for natural stone, concrete, clay & porcelain pavers!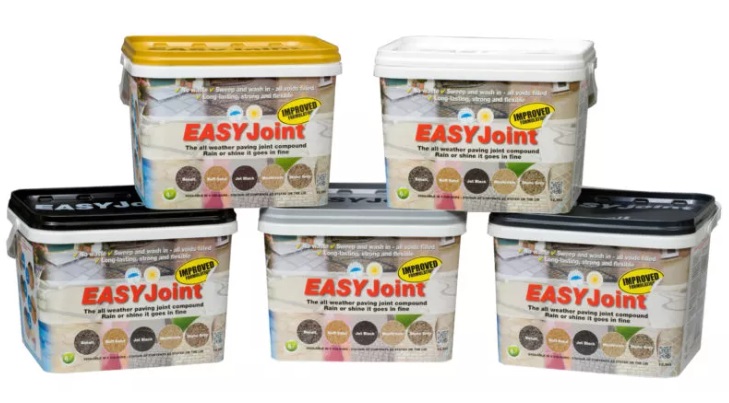 QUIKRETE® HardScapes Polymeric Jointing Sand Product Summary:
QUIKRETE® HardScapes Polymeric Jointing Sand (No. 1175-56) is a polymer-modified graded sand for filling joints up to 2" wide between interlocking pavers, brick, natural stone and concrete slabs. Simply sweep the sand into the joints and saturate with a water mist. The polymer modified sand hardens as it dries and resists erosion, weed growth and insects. HardScapes Polymeric Jointing Sand's advanced, heavy-duty formula is ideal for high traffic areas in commercial and residential applications.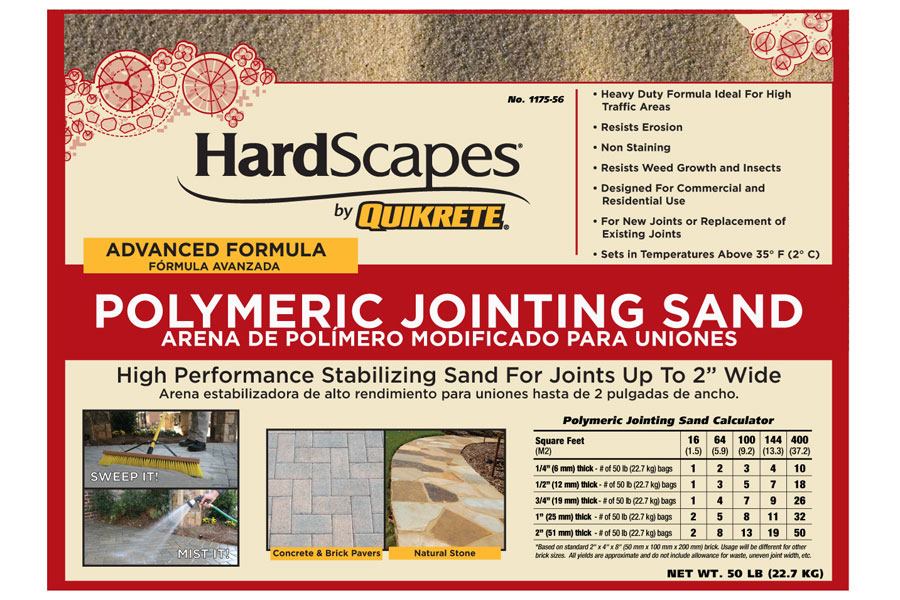 Available in: 50 lb. bags
PRODUCT DESCRIPTION:
Polymeric Jointing Sand is suitable for sweeping into the spaces between paving stones. Once placed and dampened, Polymeric Jointing Sand hardens to lock pavers in place.
High Performance Stabilizing Sand for Joints up to 2" Wide
Heavy Duty Formula Ideal for High Traffic Areas
Resists Erosion • Non-Staining • Resists Weed Growth and Insects
Designed For Commercial and Residential Use
For New Joints or Replacement of Existing Joints
Sets in Temperatures Above 35° F (2° C)